Leaders of In-Office Diagnostic Services
---
High Quality Diagnostics
Accredited and
Credentialed
Total Satisfaction
Unparalleled
Clinical Leadership
5-Star Customer Service
Physicians and Patient
Satisfaction
---
Satisfied Providers
---
---
Satisfied Providers
Ultrasounds Performed
---
---
Ultrasounds Performed
Years in the Industry
---
---
Years in the Industry
Convenient In-Office Diagnostic Services for Physicians
I have used many services before. This is the first time that I am pleased with the results. Mostly due to the fact that I have easy accessibility to Jovanna, the owner. Onsite is very attentive to my practice's needs. It is very convenient for my patients to be seen in my office. And the best part is the quick turnaround of the reports that allows me to follow-up with my patient's care diligently.

Onsite uses one of the best reporting systems to support my practice.

I have been utilizing Onsite services for over

 

8 + years now. Our patients are always commenting on your technicians' high level of professionalism and friendliness. The efficiency your team provides far exceeds industry standards in many ways. We appreciate all your attentive care from the expedition in providing results in a prompt manner to providing excellence in patient care. Your administrative assistants are always available to support our staff with clerical issues. Thank you for all your dedication and support in allowing us enhance our patient care.
Partnerships To Serve You Better
Onsite Imaging is proud to be a Preferred Partner of Diagnostic Services for South Florida.
---
Call Today and Learn about In-Office Diagnostic Services
1 (888) 265-8670
---
Accredited and Credentialed
Onsite Mobile Diagnostics has earned the Joint Commission's Gold Seal of Approval.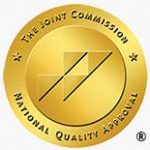 Additional accreditations: